View Marco's slideshow above for a sample of a full photoshoot
PS. If you're at work, turn volume off.. There's music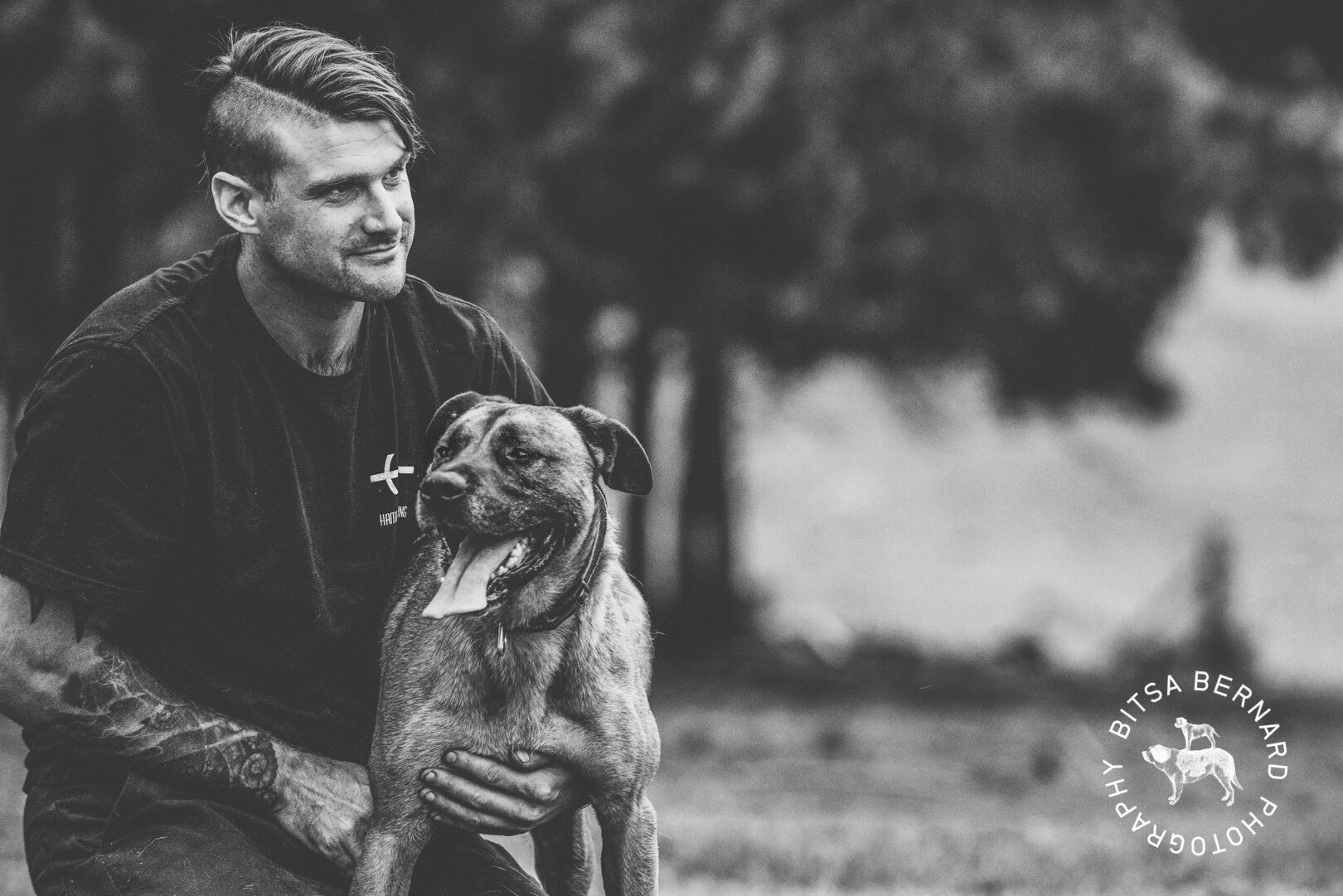 • The opportunity for amazing photographs of your dog (and you!) by Adelaide's only full-time, dedicated pet photographer
• A bonus $100 artwork credit
Amazing photographs of you and your dog, doing what you do!

Whatever you guys get up to together around Adelaide, that's what we'll capture. Here's some ideas:

• Surfing
• Boating/fishing
• Beach swims
• Bush hikes
• Camping adventures
• Brewery/winery/cafe dates
• City walks
• Chilling at home
Why?
My absolute favourite thing to photograph for my clients is the relationship they share with their dogs. You may have noticed though that most of my clients are women, or occasionally, couples with their dogs..
But I want to change that.. I want more men to be inspired to have photos with their dogs, to showcase on their walls forever.
To encourage that, I need to share more photographs of men.. and to do that I need to photograph more men with their best friends in the first place!
And that's where you come in.
FAQ
PARTNERS | Can my partner and/or children be included too? FOR SURE!.. This is a great opportunity to get some updated portraits.. as long as you're keen to jump into a few photos without them too..!
LOCATION | Our special spot is out of Adelaide.. will you travel? MAYBE! Pop your application in and let's see what we can arrange.
ARTWORK | Do I have to purchase artwork? NOPE! But seriously, why would wouldn't you want these memories on your walls (or in an album) to cherish forever? Plus you get a $100 credit!
The (usually) Small Print
Should you be selected, we will require a $50 reservation fee to secure your place. This is only to lock in your time in our calendar and is totally refundable should you not wish to place an order after seeing the photographs.